Anxiety Self Help:
What Can I Do To Reduce My Anxiety?
Where can we find reliable anxiety self help?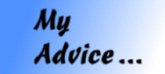 THIS section is the main focus of this website.
Practical Advice-
what can I do to reduce my anxiety?
If you know what you are looking for,
just below are some links for easy access to common topics:
---
MANAGING THE DISORDER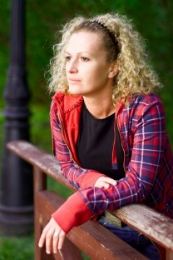 --Agoraphobia (Anxiety, FEAR)
--Tips For PANIC ATTACKS
--GENERALIZED Signs of Anxiety(GAD)
--POST TRAUMATIC Stress Disorder
--SOCIAL Anxiety / Social Phobia

SYMPTOMS
--ANTICIPATORY Anxiety
--DEPERSONALIZATION and Derealization
--Attacking Anxiety and Depression:
COMBAT NEGATIVE FEELINGS
--Stop Anxiety and OBSESSIVE THINKING
--Anxiety Self Help: SWEATING

RELAXATION
--BREATHING TECHNIQUE For Panic Attack
--CALMING SKILLS For Overcoming Panic Attacks
--Anxiety Self Help: DIET CHANGES
--Anxiety Cures: EXERCISE
--Anxiety Help Using WRITING EXERCISES
--Anxiety Attacks Natural Treatments: AROMATHERAPY

OTHER ANXIETY TOPICS
--"Anxiety No's"--What NOT To Do If You Have Anxiety
--CHILD ANXIETY
--Anxiety Help: How To SUPPORT A SUFFERER
--Anti Anxiety Herbs
---
It is really good to remember that sometimes it legitimately IS an imbalance of chemicals in the body or brain that is causing the anxiety, and that may require medicine.
Any organ that doesn't function as it should may need medicine, such as in the case of a diabetic or someone with heart problems.
However there are many people who have learned anxiety self help techniques to get it under control without medicine. You really just have to keep looking until you find what works for you.
Managing the Disorder
Clicking on these links above will take you to pages that discuss my specific advice regarding those topics. If you know you have anxiety but are not sure which one, please click here for a brief description of the different types of anxiety disorders. Or feel free to take any of these anxiety disorder tests.

Managing an anxiety disorder is not easy, so I truly hope these pages will be of help to you on your road to recovery.
Relaxation
Clicking on these links will help you find ways to reduce your anxiety on a daily basis. Many of these techniques have been extremely helpful for me personally.
Bottom line with relaxation is that you HAVE to take the time out for yourself. We all lead such busy lives, but if you are prone to anxiety like me, we need to set aside a little more than the usual time to relax daily. And really, isn't it worth the extra effort if it's for your emotional well-being?
Symptoms
Clicking on these links above will help you to deal with the specific symptoms of anxiety. These pages really get down to the root of the thought processes and deals with symptoms you may be having. I truly hope these suggestions will help you as they have helped me.
Other
These are basically the pages I would like to offer advice about that really don't fit into the other anxiety self help categories. I hope the information contained in these pages help you or your loved one or friend to be able to cope with anxiety.
I wish you the very BEST on your road to recovery!
---
Exit Anxiety Self Help and
Go To Practical-Anxiety-Disorder-Advice.com